Shopping Cart
Your Cart is Empty
There was an error with PayPal
Click here to try again
Thank you for your business!
You should be receiving an order confirmation from Paypal shortly.
Exit Shopping Cart
| | |
| --- | --- |
| Posted on March 31, 2017 at 9:45 AM | |
Wearing a mask, I went down a path of self destruction. In the end, as I was dying of an acute overdose of pills and alcohol, I had a spiritual awakening. Saved by God's amazing grace, I lived and the vindictive voice in my head died.
Three weeks later, I was released from the hospital and entered a drug and alcohol treatment facility. They told me that I had to learn how to love myself. I thought, how can I love someone I don't even know. I had spent a life time pretending to be anyone but me. Fear that if anyone knew the real me they wouldn't like me, kept the mask on my face. Once I learned how to face fear, the mask started to come off and I began my journey of self discovery. Years went by before I was introduced to Svaroopa yoga. In that gentle movement I got a glimpse of me, an awareness of my essence, but it wasn't until I learned how to meditate that I found me...the real me. Meditation changed my life and it can change your life too.
Do you wear a mask ? Will you learn to love the YOU you hide?
Why do you hide behind that mask?
Get a notebook and just ask yourself these questions. Then sit. Just sit in silence.
The answers are within. Meditation can take you to that place deep within where all the love you entered this world with is still there. That love deep within you is unconditional love. There is nothing that can separate you from that love. If He can love us with all our flaws, who are we not to be able to love ourselves?
Find a picture of you when you were little. Look at that little girl's picture every day and tell her that you love her.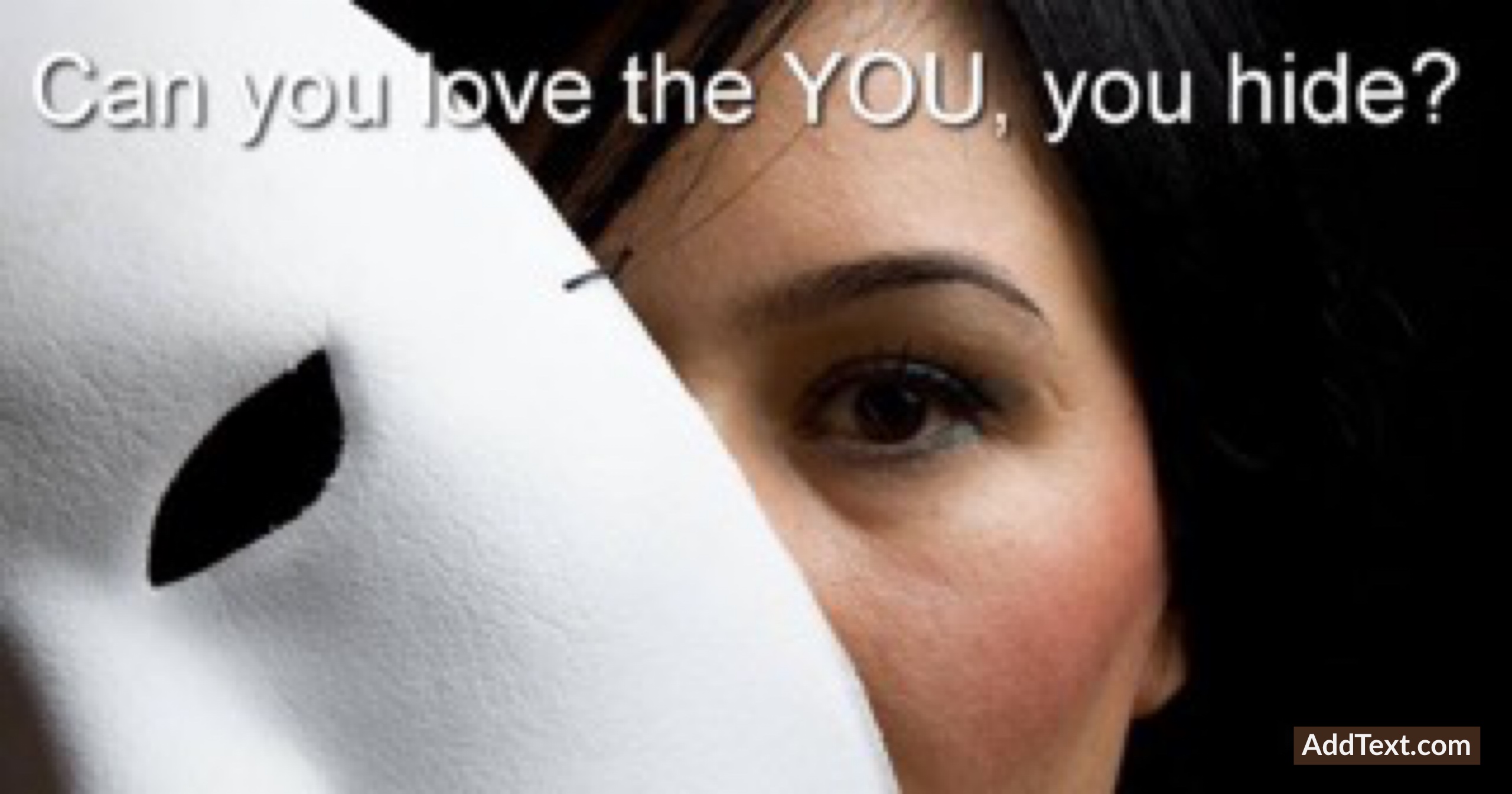 Categories: None
/