Shopping Cart
Your Cart is Empty
There was an error with PayPal
Click here to try again
Thank you for your business!
You should be receiving an order confirmation from Paypal shortly.
Exit Shopping Cart
| | |
| --- | --- |
| Posted on December 11, 2017 at 5:20 PM | |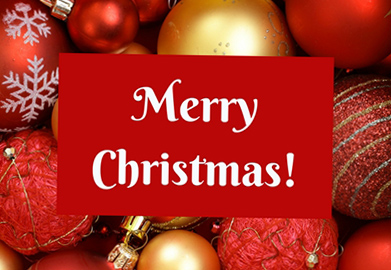 From the bottom of my heart, I wish you a blissful and peaceful holiday season. Just like the song goes, "Let it begin with you."
This year, be you...don't pretend to be anyone but you. So much conflict around the holidays starts with our efforts to please everyone. Let go of the need to be perfect and just be yourself.
Let go of the judgement of your relatives and just let them be them. If they drive you crazy, say a little prayer for them and forgive them. Let go of thinking negative thoughts about them and watch how things turn around. You get what you give, so if you want this Christmas to be your best one yet, think positive thoughts about yourself and everyone else. Your thoughts really do create your reality. If you think Aunt Nelly is a pain in the butt, guess what? She will be! If you think your sister is rude, guess what? She will be. Change your thinking, like "poor Aunt Nelly really has a hard life," or "my sister doesn't really mean to be rude, she just has a lot on her mind." You get what I mean?
This Christmas change your thinking! Try it just for the day. I think you will be pleasantly surprised. You might even want to continue thinking good thoughts for the new year.
May 2018 be your best year yet!
Deborah

Speaking of 2018, I'm excited to announce that I've teamed up with Bonnie Templeman of Embrace One Change on a special event in January called "Live Younger Longer!" The event will be held on January 3rd, 8th, 20th, 24th and 29th at The Hanover at The Pinehills in Plymouth MA.
Come join us - this event is FREE, and you'll get tips on how to feel better, look better and do better in the new year! Topics include nutrition, skincare, stress relief, inspiration, and dressing to express your true self. We're passionate health advocates who focus on helping people to be their best. We'll help you sparkle, shine and glow from the inside out in 2018!
Dates and times:
Wednesday, January 3rd: 6:00pm - 7:30pm
Monday, January 8th: 1:00pm - 2:30pm
Saturday, January 20th: 10:30 - 12:00pm
Wednesday, January 24th: 6:00 - 7:30pm
Monday, January 29th: 1:00 - 2:30pm
Space is limited, so choose your date and make your reservations today. Bring a guest!
To RSVP:
Deborah: [email protected] 774-255-0247 (call or text)
Bonnie: [email protected] 508-747-0284 (call or text)
Categories: None
/